Making a Difference
​

This world is not perfect. All you have to do is turn on the news, open a newspaper, or even just take a look around you to realize that there is need all around us. But the situation is not hopeless. God intends for the church to make a difference in this world, and at Christ Covenant Church we take this responsibility very seriously. It doesn't matter whether we are picking up trash, serving at a local school, or providing food, medicine, and clothing for children on another continent. We want to serve as often as we can to make the biggest possible difference in this world. There is no more exciting way to partner with Christ Covenant Church than to join us in making a difference in this community and this world. God created us to serve, and while our purpose in service is making a difference in other people's lives, a great byproduct is the purpose we discover in our own lives.
​
We call the causes we support financially as a church "Missions" because we consider that support part of our mission as a church. We support a variety of programs both locally and across the world. Take a look at our Missions page for more details.

If you would like to partner with us in making a difference, or would just like to know some of the things we do at Christ Covenant Church, check out the Opportunities to Serve. On that page you will learn more about some of the things we do to serve in the church and in the community. We would love to have you join us in making a difference!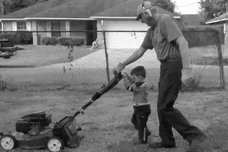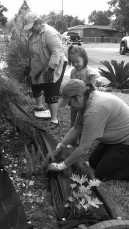 If you have any additional questions, please feel free to Contact Us.